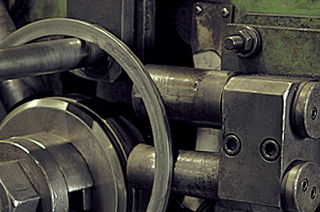 What started it was a request from a car manufacturer for us to mass-produce ring gears by cold bend-processing. What we came up with in response, after repeated trial-and-error, was a method that cuts the rings so that they have overlapping edges. The method occurred to Kazuyoshi when he was asleep at two o'clock at night – the idea for it came in a flash during a dream. The apparatus for it was fabricated by Koji.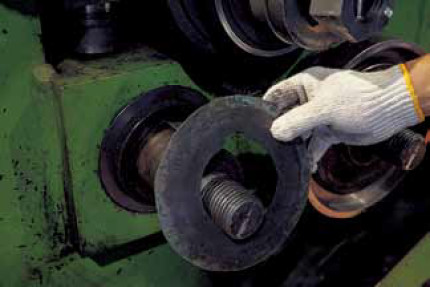 Thanks to this method which had taken half a year to devise, the decision was taken to go into mass production.
We ourselves designed the equipment required for mass production. Once again it was Koji who concerned himself with the automation and standardization of the equipment.
The Benda Method underwent further enhancement into the course of mass production, and various innovative measures came together to establish it.